ezSupport for eBay
By Hosted Support
(released Aug 14, 2009)
EARN AD $$ while supporting your customers with a FREE help desk. Searchable FAQs, Chat, Ticketing, Returns & more -- all for FREE.
Categories: Customer support, Shipping & payments
If you are subscribed or want to subscribe to this application please
click here
for details.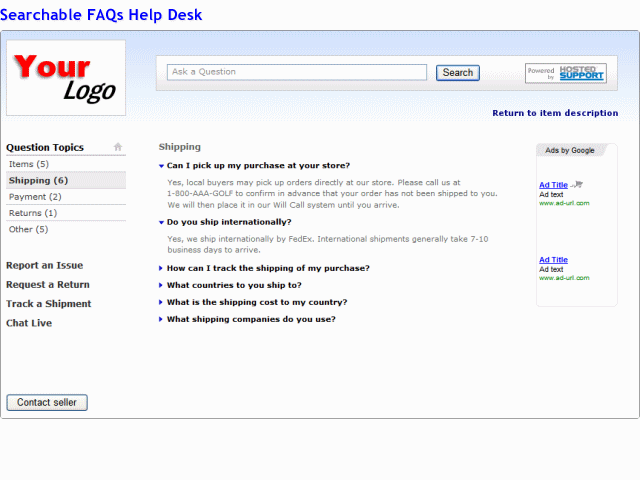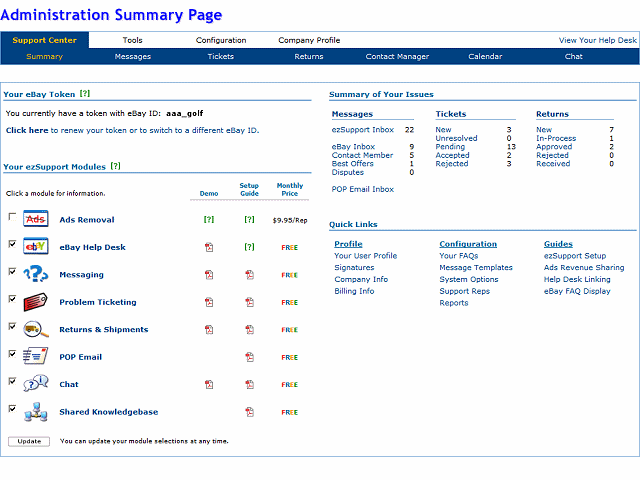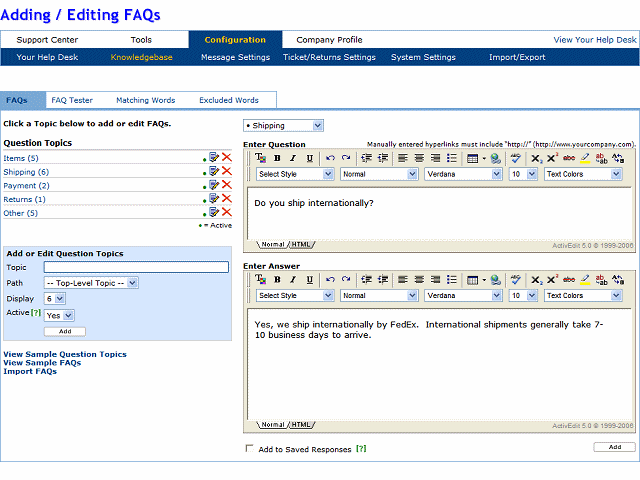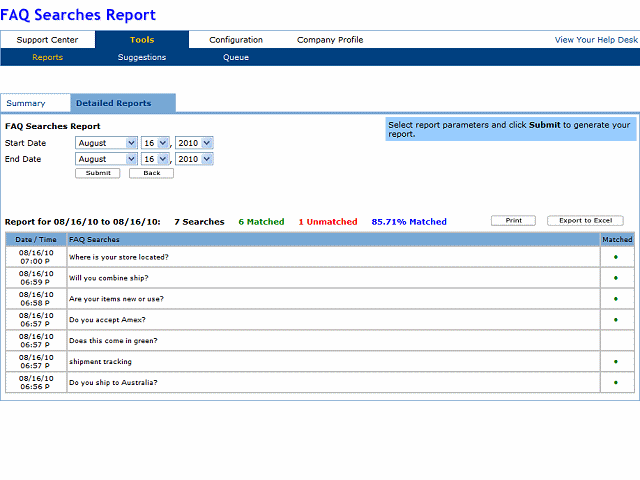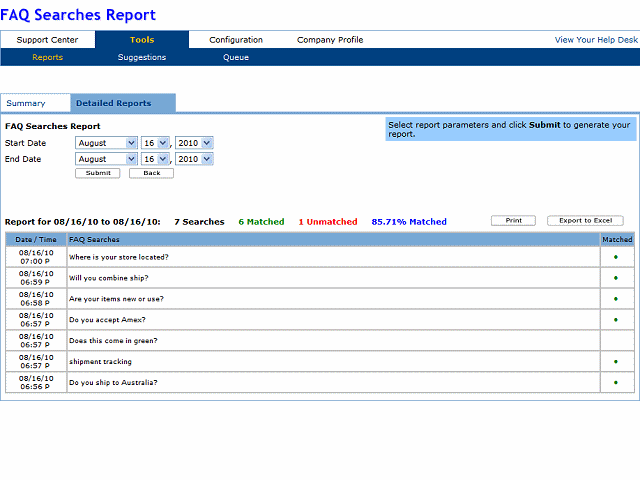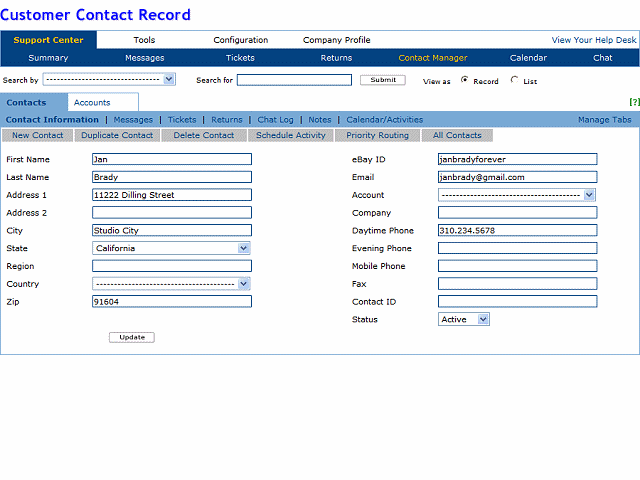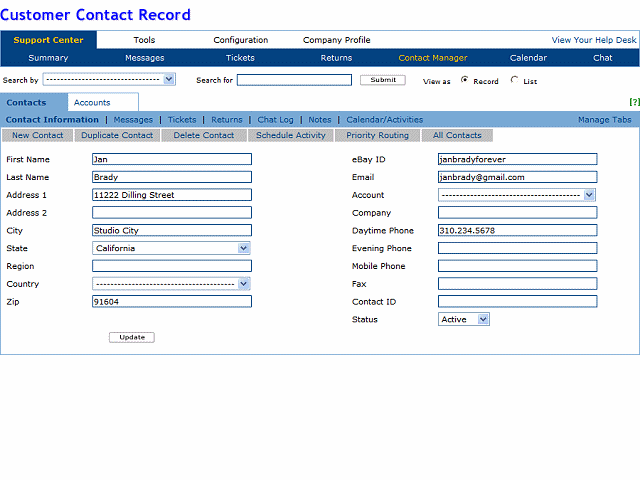 Key features
Free Searchable FAQs help desk for all your eBay listings and other web pages
Earn $$ from Google ads on your help desk
Free unlimited FAQs, unlimited usage
Free FAQ search reports show you every question searched by customers
Free Messaging module with auto-response helps you respond to questions quickly
Free Problem Ticketing module manages your customer issues
Free Returns & Shipments module streamlines your merchandise returns and shipment tracking process
Free POP Email module integrates multiple email accounts
Free Chat module provides live customer support
Free Contact Manager archives complete customer message histories
Multiple support rep logins available
Easy setup with online wizard
Google Ad-Supported - You only pay if you choose to remove ads from your help desk
Free 30-Day Trial of help desk with ads removed
Description

ezSupport for eBay is a web-based suite of customer support software tools that lets you earn $$ by displaying ads on your help desk, and it's eBay-integrated, so eBay sellers can support their customers both on and off of eBay.

Earn $$ While Supporting Your Customers?
You can use ezSupport for eBay for free by displaying a column of ads on the right side of your help desk. Plus! Hosted Support will pay you 50% of the revenue from your help desk ads, so you can actually earn $$ while supporting your customers. The more customers use your help desk, the more $$ you earn.

Your Help Desk
ezSupport for eBay includes everything you need to customize a searchable FAQ help desk that will be accessible via the "Ask a question" link on all your eBay listings and that you can also add to your website, your emails, your eBay, Amazon, Yahoo! stores -- anywhere you want.

Searchable FAQs
Your help desk can have an unlimited number of FAQs that customers can search with natural-language questions. With customers answering their own questions using searchable FAQs, businesses tell us that ezSupport eliminates up to 80% of their email workload. And when customers get answers to their questions immediately, they are much more likely to bid or buy immediately. A survey of our customers showed revenue increases of up to 25% after they started using ezSupport.

ezSupport Modules
In addition to its core searchable FAQ help desk, ezSupport for eBay provides feature modules such as Problem Ticketing, Returns Management, and Chat. ezSupport's modules allow you to customize the support options you offer to customers. Modules can be added to or removed from your ezSupport account at any time to meet your business needs.


Additional resources
Application requirements
Supported browsers:
Internet Explorer 6 or later, Firefox 2 or later, Safari 3 or later, Chrome
Supported languages:
English
Supported eBay sites:
ebay.com
Required eBay subscriptions:
None
Application support
Online support system available 24x7x365.