Teapplix TConnect
By Teapplix Inc
(released Jan 06, 2011)
TConnect takes all your eBay orders and exports them to QuickBooks. We give you the option of tracking inventory, sales totals, taxes, and fees.
Categories: Finance & accounting, Inventory
If you are subscribed or want to subscribe to this application please
click here
for details.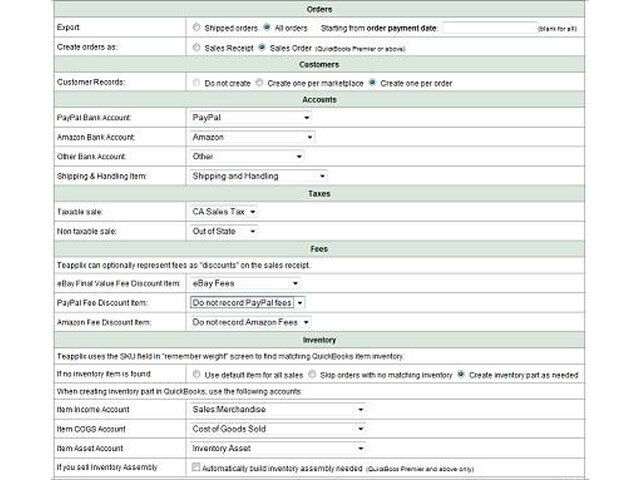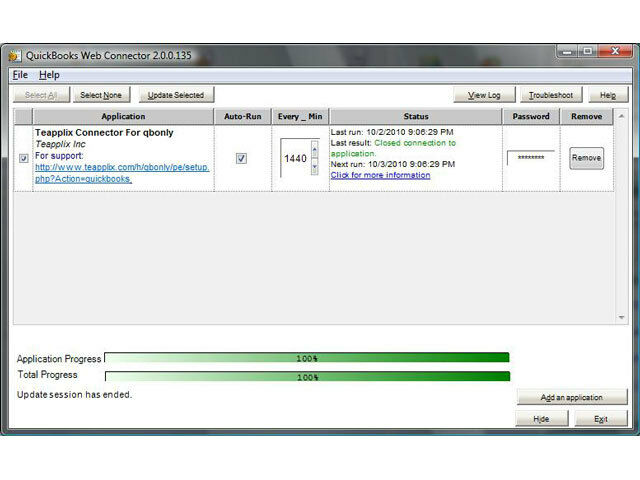 Key features
Creates Sales Receipts or Sales Orders
Line item for sales price, shipping & taxes
Create customer records
Map to one default item or specific inventory
Support inventory assembly and tracking inventory at component level, automatically build inventory assembly
Description
Teapplix TConnect exports your eBay sales into QuickBooks automatically. Saves you time and energy, eliminates error doing manual data entry or copy paste.
TConnect enables you to track your sales, shipping and taxes. It also helps you to track your inventory levels in QuickBooks.
Additional resources
Application requirements
Supported browsers:
ie, firefox, safari, chrome
Supported languages:
English
Supported eBay sites:
ebay.com
Required eBay subscriptions:
None
Application support
Support provided via email at support@teapplix.com or phone 650-516-6058.