Item Pricer
By L and J, LLC - Web Services
(released Mar 04, 2011)
Quickly find comparative pricing information for popular items on eBay. Such as the total number of listings, average price, and other details. Easily find the price point for your item and quickly update the price from the application. Only designed to work with popular items (books, dvds, ipods, etc...).
Categories: Listing, Research & reporting
If you are subscribed or want to subscribe to this application please
click here
for details.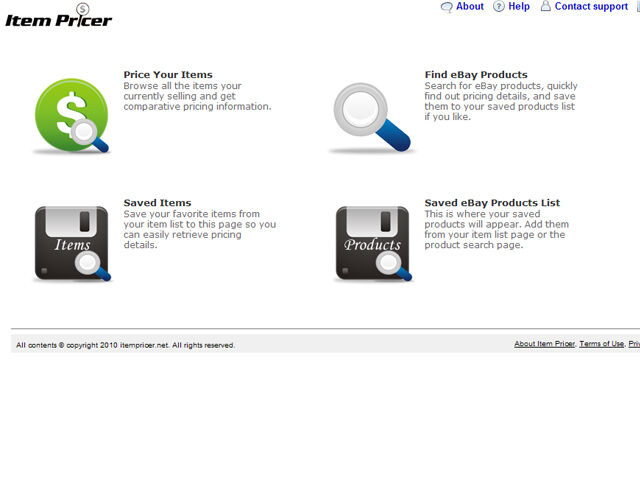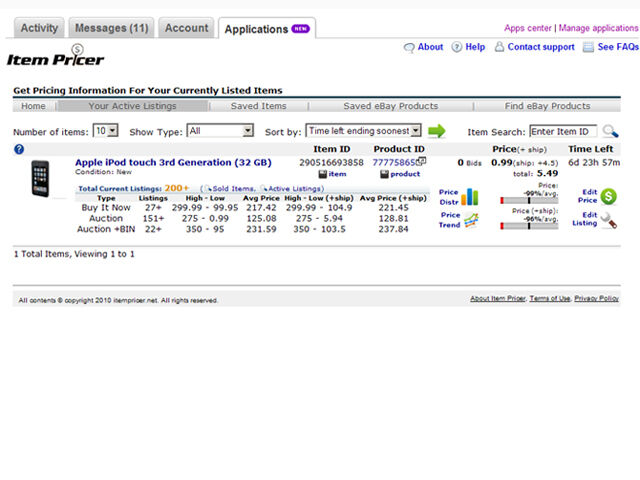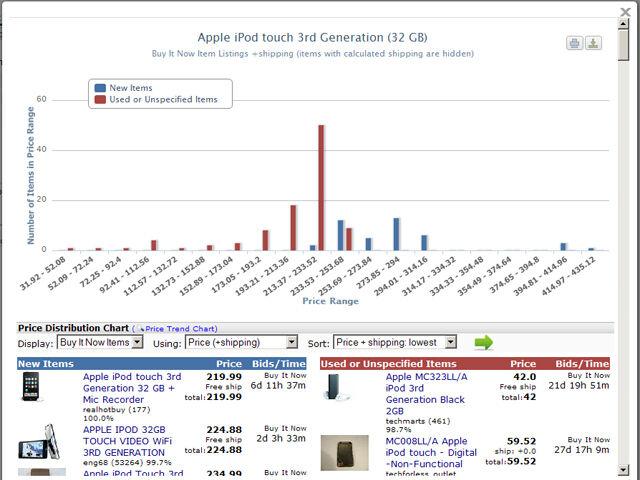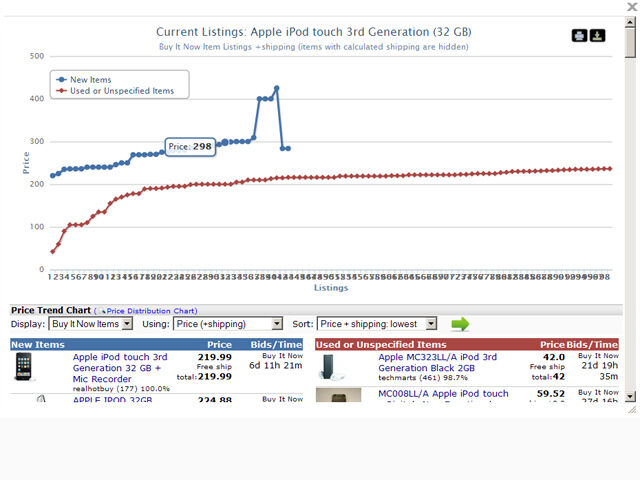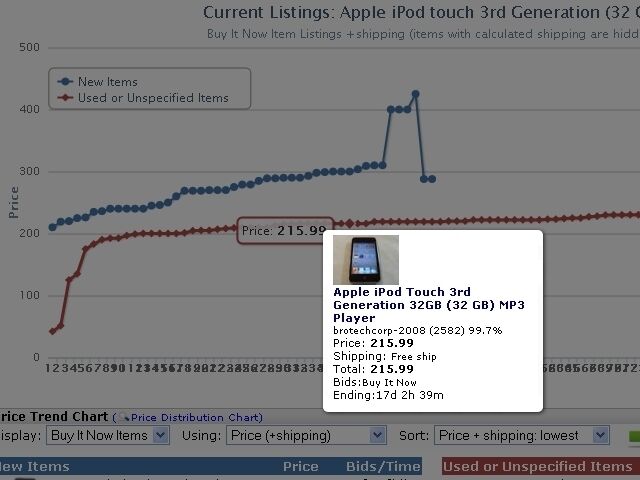 Key features
This application is only designed to work with popular items on eBay. Items that have an eBay product associated with them. It is not designed to work for unique items, such as antiques. The best it can do for unique items it return similar items in a list. It is a simple app designed to save time pricing popular items. Please review accordingly.
Quickly return pricing information for popular items on eBay
View your competition in graph/chart format.
Easily update the price of your item without leaving the application!
Allows you to see how many others are selling your item and the prices they are listed.
Save time by not having to do a search everyday to make sure your item is still priced competitively.
Research eBay product price information, and save the product for future reference.
Description
What Exactly Is Item Pricer?
It allows you to get comparative pricing information for the items you are selling based on eBay product search. If no product is associated with your listing then it does a similar items search. You are able to look at all of your items and see how many others are out there and the average prices for them. You can also quickly pull up comparison charts with detailed information about your competition. Easily change your item price right from the application.

Note: This application works best for popular products such as books, movies, ipods, etc... It doesn't work so well for unique items like antiques. It can still save you time since it automatically searches for similar items, but this may or may not be useful depending on what you are selling. Please feel free to try out the trial and check it out for yourself. Let us know if you have any questions.
Additional resources
Application requirements
Supported browsers:
All modern browsers.
Supported languages:
English
Supported eBay sites:
ebay.com
Required eBay subscriptions:
None
Application support
Email us at support@itempricer.net
Contact us online at http://www.itempricer.net/contact.html