Froo! Bulk Revision
By Frooition Inc.
(released Feb 24, 2010)
Amend live listings in bulk. Save Time! Save Money! Try For Free!
If you are subscribed or want to subscribe to this application please
click here
for details.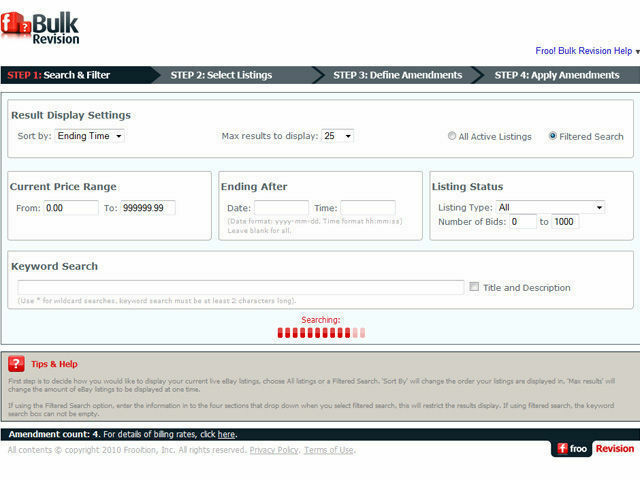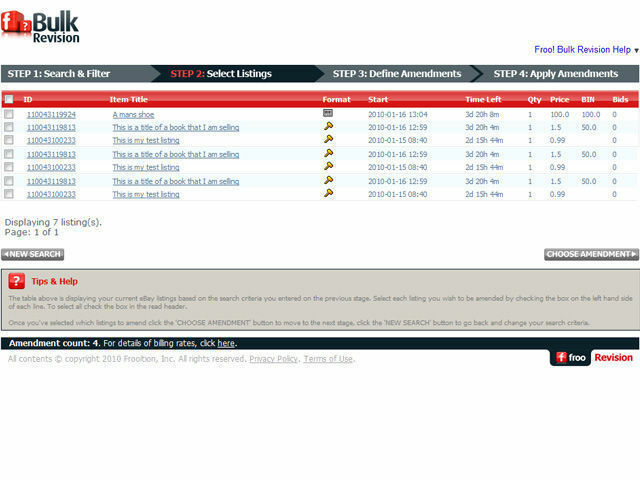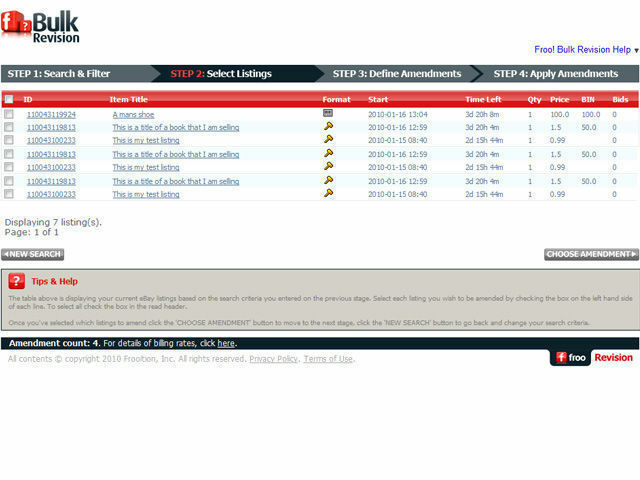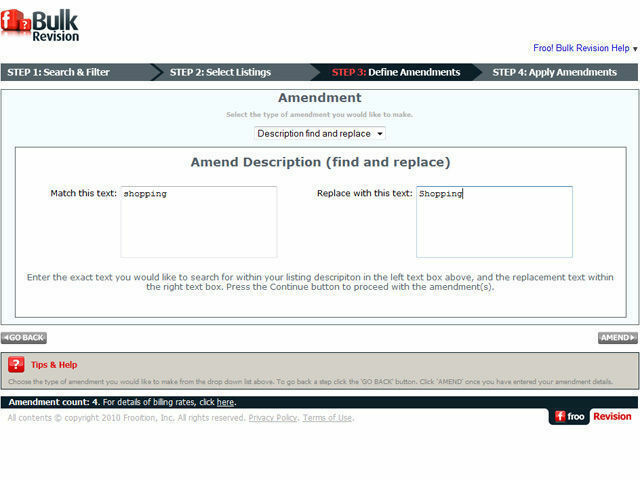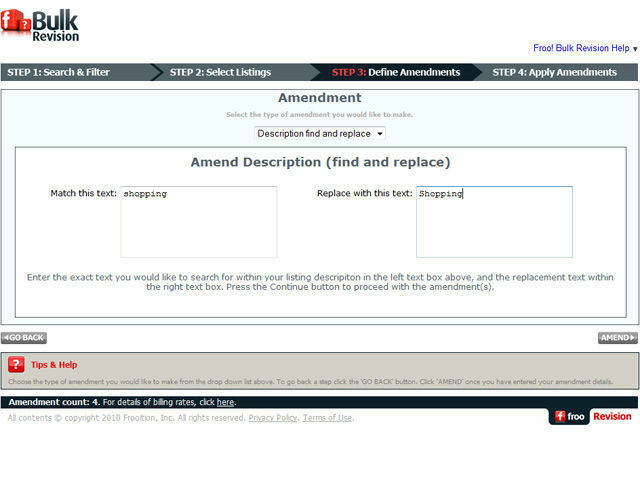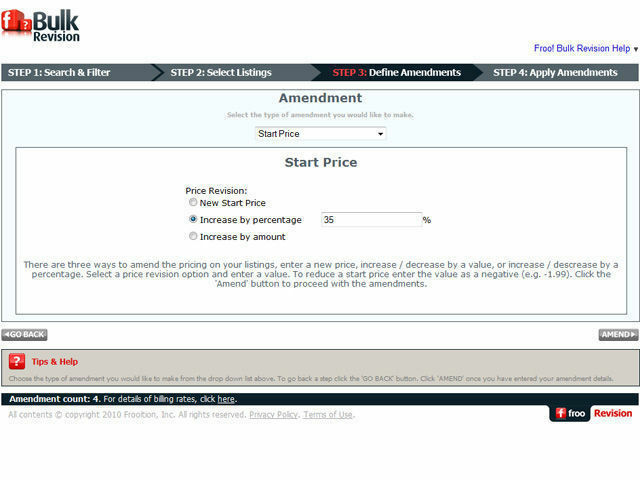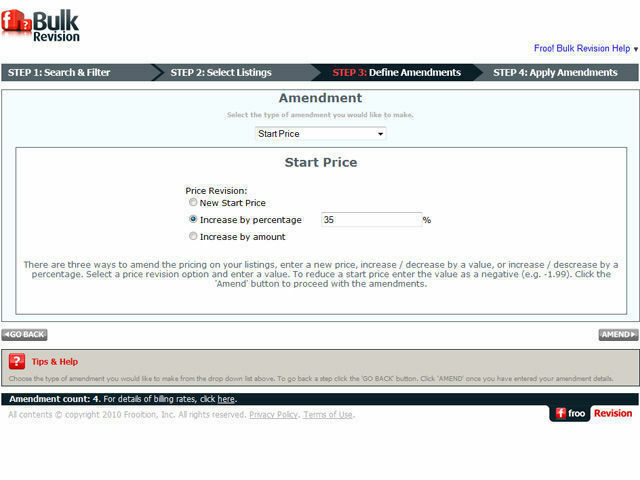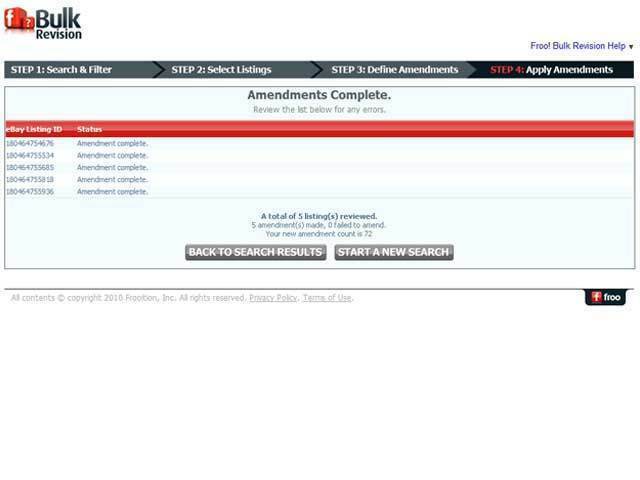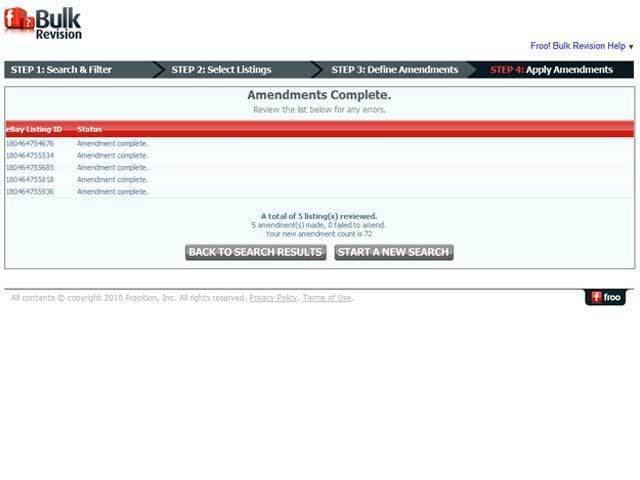 Key features
Froo Bulk Revision is a powerful eBay application that allows sellers to update and bulk revise a group of live eBay product listings.
NEW: Parts Compatibility for Cars, Motorbikes and Boats

In efforts to help sellers with the latest eBay Motors update, we've updated our powerful bulk revision tool and made it FREE for eBay part compatibility amendments.

eBay Parts Compatibility Sellers Can:
Bulk apply parts compatibility information to live listings FREE.
Save time and money on listings.
Get a boost in search results.
Gain more satisfied customers.
Increase sales.
Description
Froo Bulk Revision is an easy to use application that allows you to change your live auctions and make changes to product listings in bulk.

You Can Change:
eBay Motors – Parts Compatibility Cars – FREE
eBay Motors – Parts Compatibility Motorbikes – FREE
eBay Motors – Parts Compatibility Boats – FREE
Add to description
Returns policy
Start price
Buy It Now Price
Reserve Price
Quantity
Handling Time
PayPal email address
Item Condition
Additional resources
Application requirements
Supported browsers:
Internet Explorer 6 or later, Firefox 2 or later, Safari, Opera 8 or later
Supported languages:
English
Supported eBay sites:
ebay.com
Required eBay subscriptions:
None
Application support
Froo! Bulk Revision support is available online, help and information is available through our website at www.froo.com