Froo! Cross Sell
By Frooition Inc.
(released May 13, 2010)
Free scrolling cross selling galleries for your eBay listings.
Categories: Listing, Marketing & merchandising
If you are subscribed or want to subscribe to this application please
click here
for details.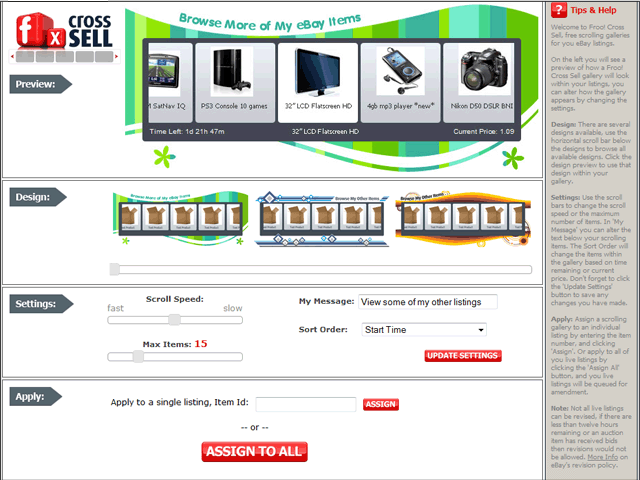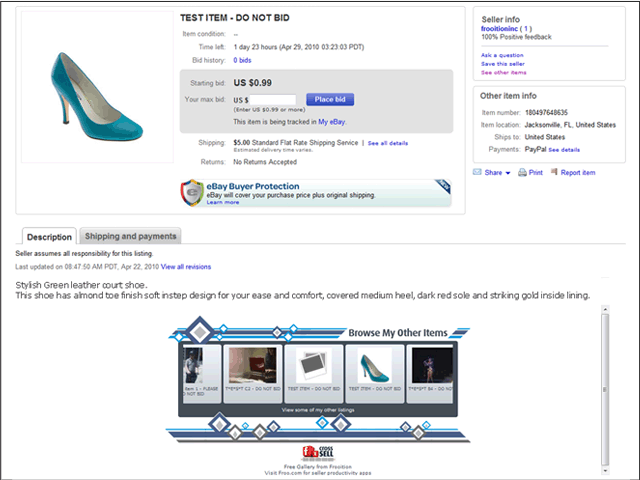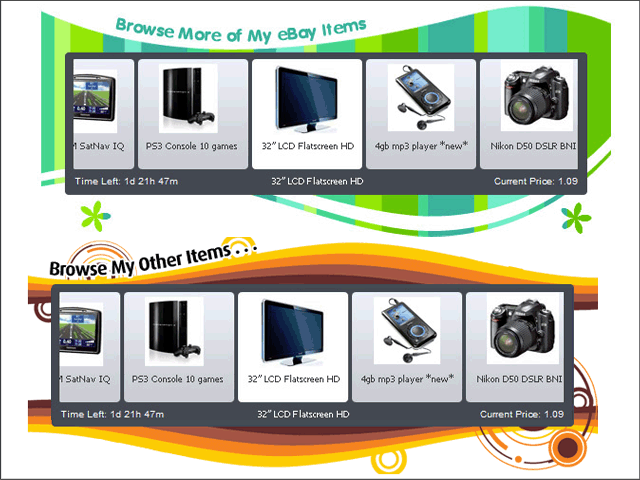 Key features
Select a Gallery Theme
Choose which live items to apply the gallery to
Select how many items to display
Bulk Apply to live listings
Customizable
Nine designs to choose from
Free!
Description
Cross Sell your eBay Items in all of your eBay Listings. Upsell additional products for sale on eBay by letting potential bidders see the other items you have available. A professional way to showcase your inventory and increase the chance of achieving multiple sales from one buyer.

...and all for Free!
Additional resources
Application requirements
Supported browsers:
Internet Explorer 6 or later, Firefox 2 or later, Safari, Opera 8 or later
Supported languages:
English
Supported eBay sites:
ebay.com
Required eBay subscriptions:
None
Application support
Froo! support is available online, help and advice is available through our website at www.froo.com