Ki Terminator
By KiOui llc
(released Dec 26, 2012)
Best ender/ re-lister, duplicate finder, and bad image finder!
Categories: Inventory, Listing
If you are subscribed or want to subscribe to this application please
click here
for details.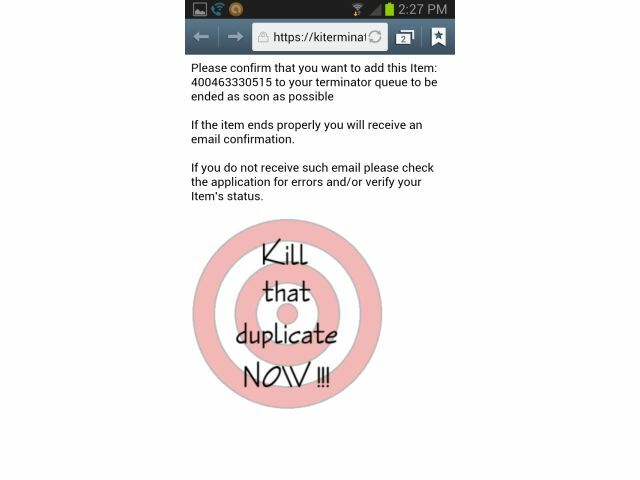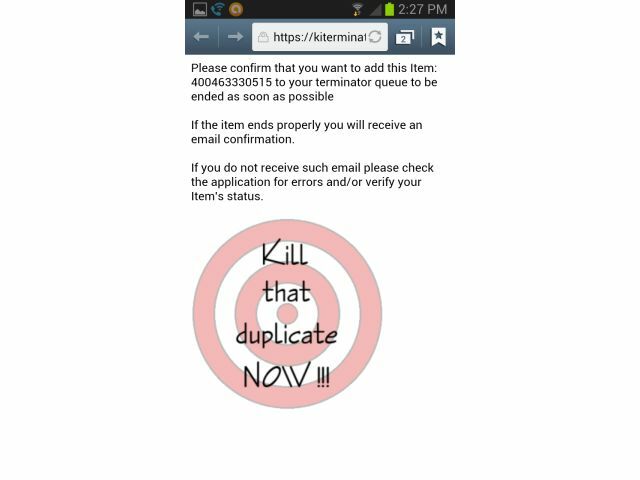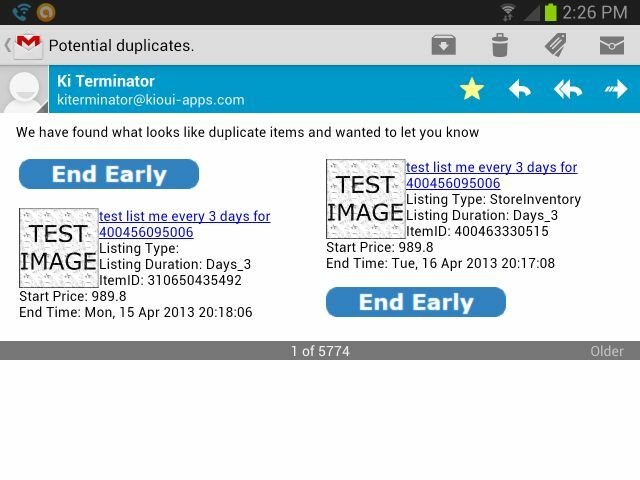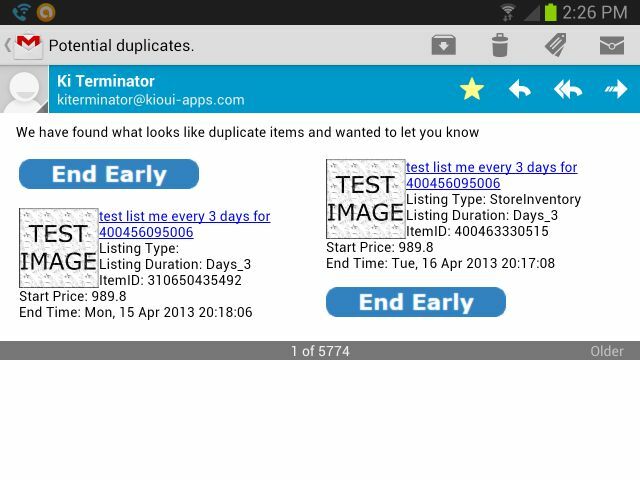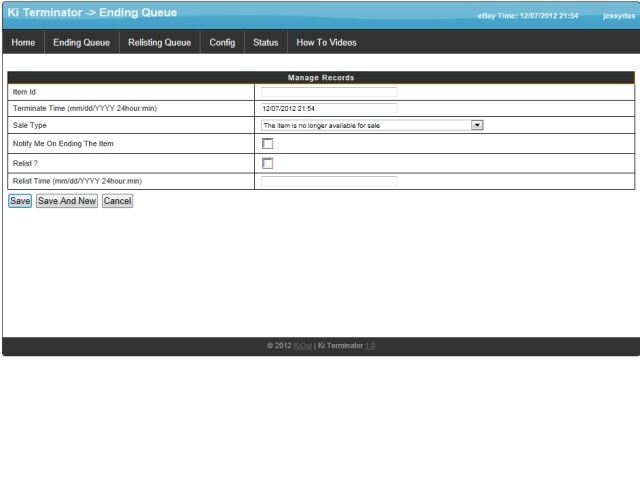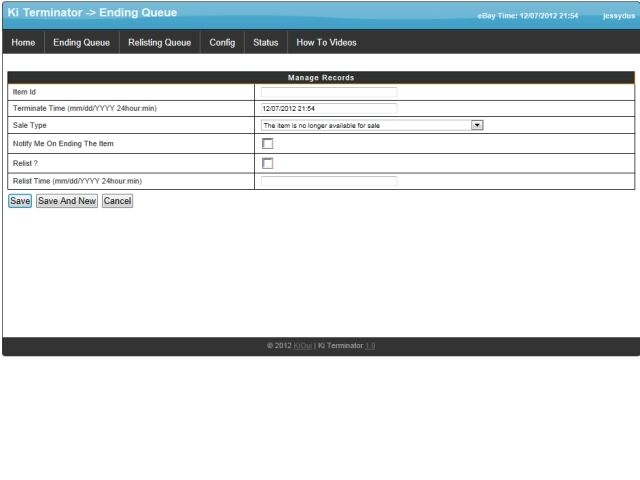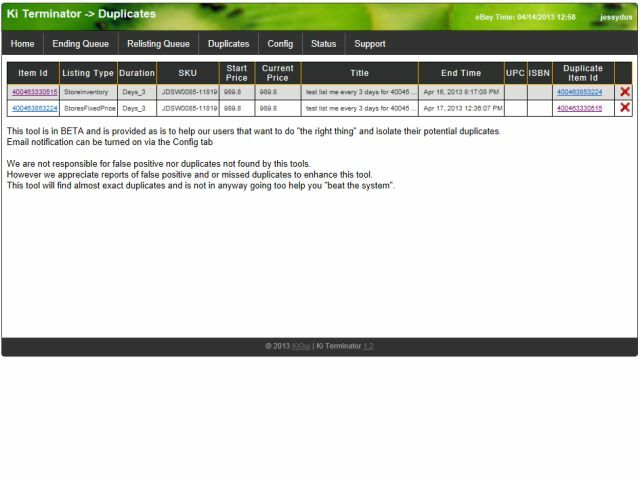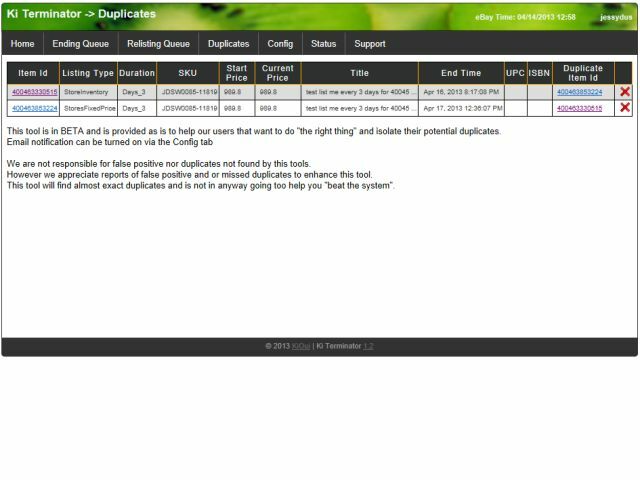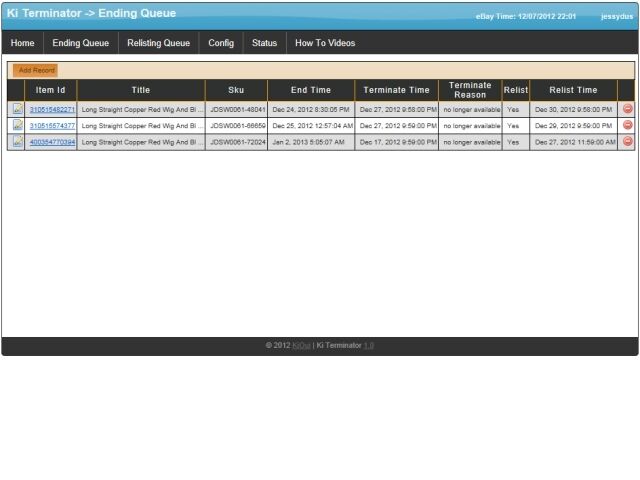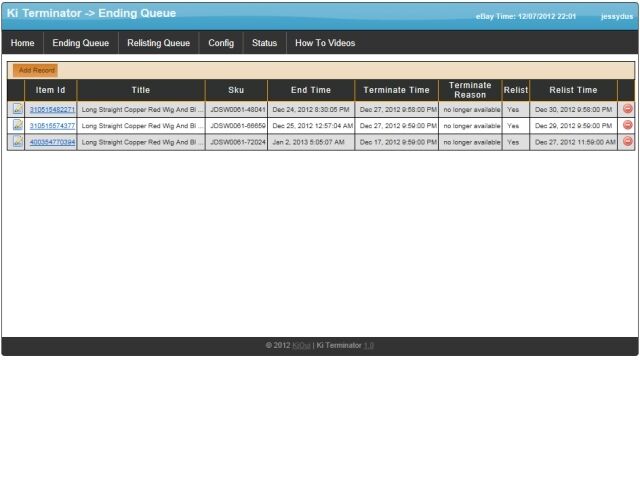 Key features
Schedule the end of a listing in the future or right away.
Schedule the re-list of a listing in the future or right away.
Schedule the end of a listing and ask the app to re-list it a day later.
Sell Similar with your actual on hand quantity NOT the original quantity.
Duplicate listing finder.
Get notified through the process.
Selling Manager Widget/Gadget
Try it free for 7 days!
Description
99 cents a month for the best ender and re-lister scheduler. Use this application to "sell similar" your items to give them a newly listed status. With Ki Terminator you will be able to automate and schedule ending items as well as re-listing items. Both can be set separately or re-listing can come after the ending. The app will notify you if you ask it to through the process. It now also includes a duplicate listing finder and a "photo optimizer" which automatically detects your photos that are less than 500 pixels.
Additional resources
Application requirements
Supported browsers:
any modern web-browser
Supported languages:
English
Supported eBay sites:
ebay.com
Required eBay subscriptions:
None
Application support
For application tips and tricks, check out our YouTube Channel: http://youtube.kioui-apps.com.
We manage our support via a ticketing system. Simply e-mail support@kioui-apps.com.
Please Include:
Your eBay User Id
Which application you are subscribed to
Any Item ID numbers that pertain to concern
Any screenshots
Steps to replicate your concern
Our support hours are between 9:00 a.m. and 5:00 p.m. Central Time.
We take your support concerns seriously and any information that can help us improve our applications is much appreciated. Or send us an e-mail just to say how much you like our applications!
To get updates about our company you can visit our website: http://www.kioui-apps.com. Follow us on http://facebook.kioui-apps.com, http://twitter.kioui-apps.com, or http://pinterest.kioui-apps.com.