Ki DynaPrice
By KiOui llc
(released Jan 28, 2013)
Raise and Lower your prices based on sales and maximize profits!
Categories: Listing, Research & reporting
If you are subscribed or want to subscribe to this application please
click here
for details.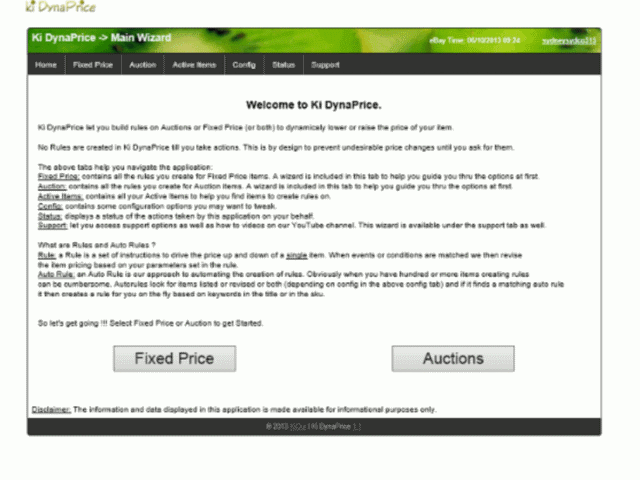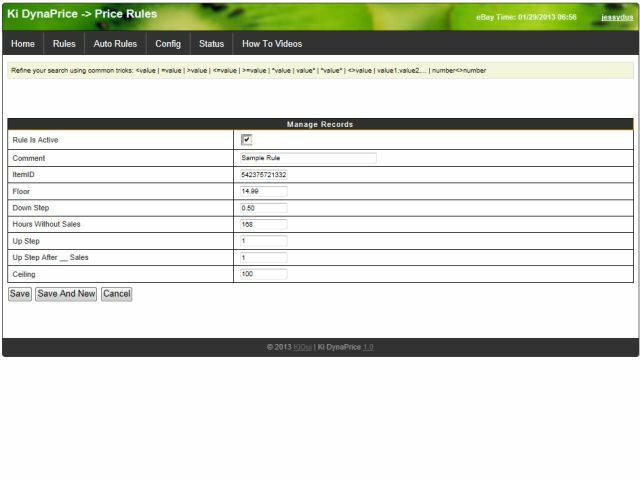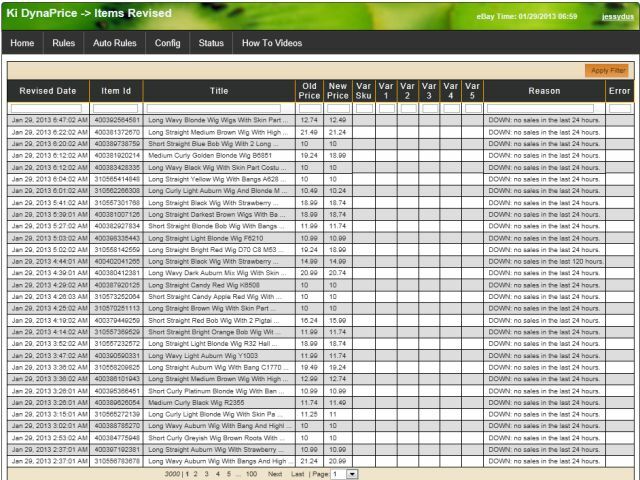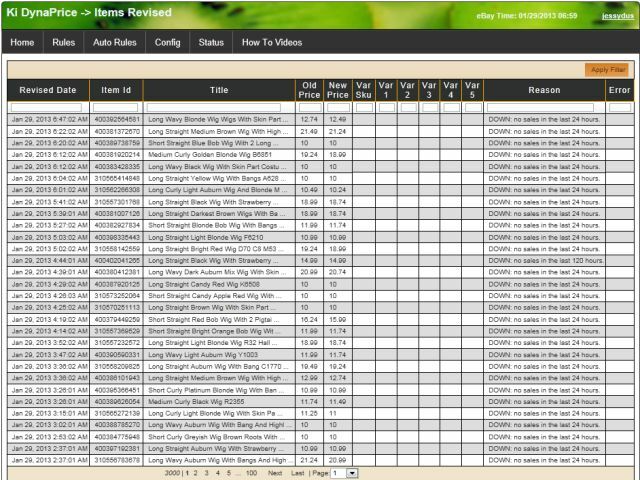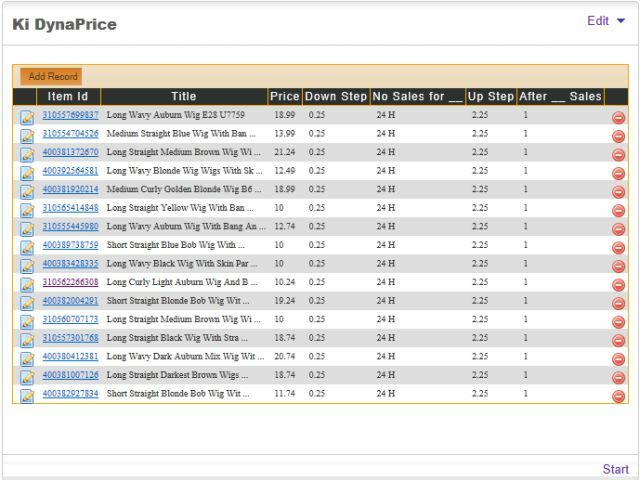 Key features
Fully automated rules.
Create your own rules to manage pricing.
Let your item find the perfect pricing.
When there is a sale the price raises automatically as you get more exposure from the last sale.
When there has been no sale for the past __ hours the price is lowered to try to generate more interest to your item.
Try it free for 7 days!
Description
Ki Dynaprice lets you set rules to automatically raise and lower pricing based on sales or no sales. When there has been no sales for __ amount of time the price is lowered and when there is a sale (and you have more than one) the price is raised.
Additional resources
Application requirements
Supported browsers:
any modern web-browser
Supported languages:
English
Supported eBay sites:
ebay.com
Required eBay subscriptions:
None
Application support
For application tips and tricks, check out our YouTube Channel: http://youtube.kioui-apps.com.
We manage our support via a ticketing system. Simply e-mail support@kioui-apps.com.
Please Include:
Your eBay User Id
Which application you are subscribed to
Any Item ID numbers that pertain to concern
Any screenshots
Steps to replicate your concern
Our support hours are between 9:00 a.m. and 5:00 p.m. Central Time.
We take your support concerns seriously and any information that can help us improve our applications is much appreciated. Or send us an e-mail just to say how much you like our applications!
To get updates about our company you can visit our website: http://www.kioui-apps.com. Follow us on http://facebook.kioui-apps.com, http://twitter.kioui-apps.com, or http://pinterest.kioui-apps.com.