Ki Googalytics
By KiOui llc
(released Oct 04, 2012)
Track your Items with Google Analytics.
Categories: Listing, Research & reporting
If you are subscribed or want to subscribe to this application please
click here
for details.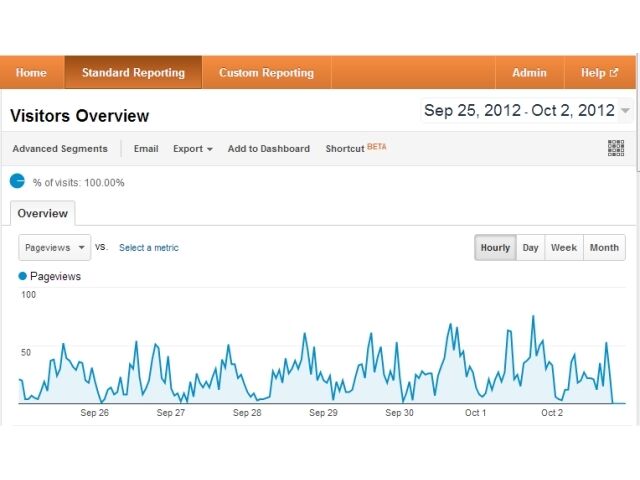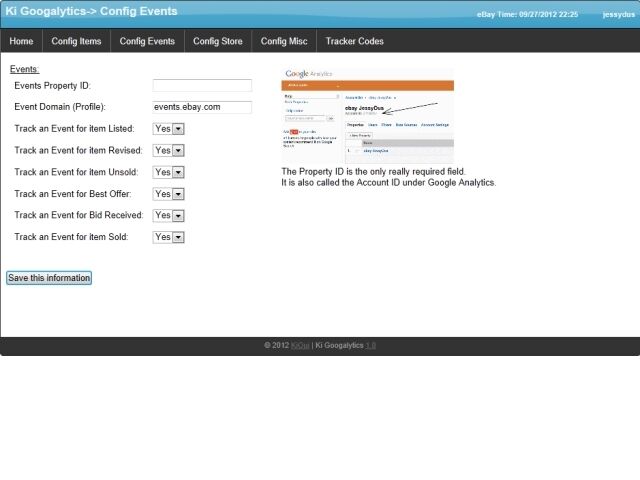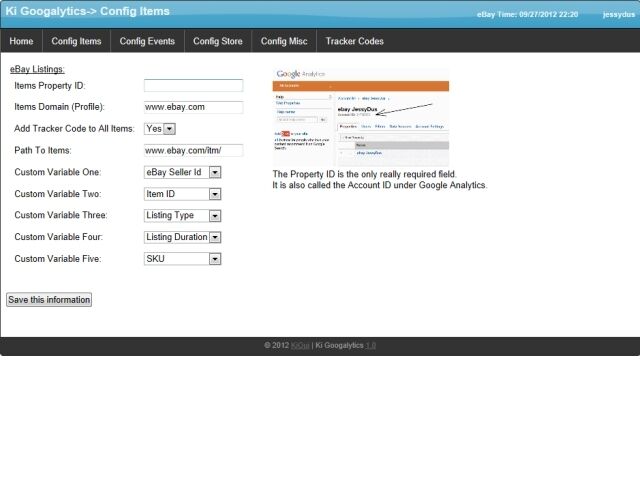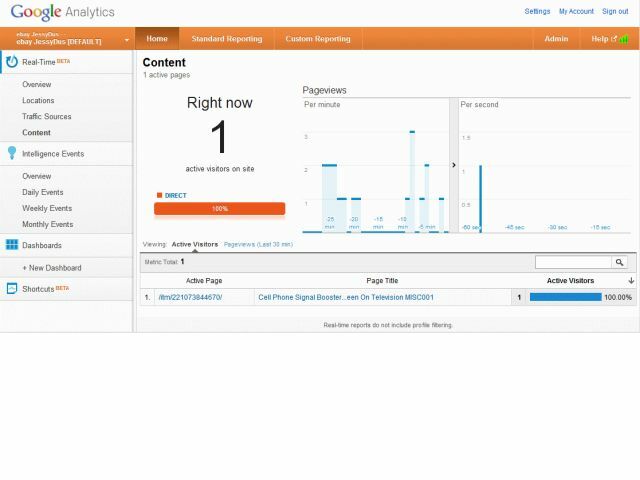 Key features
Auto installs tracking image in your listings.
Store traffic tracking code (added manually).
Listings custom variables tracking (duration,listing type, ....).
Event tracking (revised, listed, sold, ...).
Profile and host filtering.
Custom code to add to anything that does not allow for java-script.
Description
Ki Googalytics is a bridge between your eBay items and Google Analytics. Ki Googalytics will add a small image at the end of your listing. Provides you with a link to add to your eBay store and even lets you add a tracking code to any other place that does not allow for javascript. Ki Googalytics is not a traffic tracking application, it connects your store to Google Analytics.
Additional resources
Application requirements
Supported browsers:
any modern web-browser
Supported languages:
English
Supported eBay sites:
ebay.com
Required eBay subscriptions:
None
Application support
For application tips and tricks, check out our YouTube Channel: http://youtube.kioui-apps.com.
We manage our support via a ticketing system. Simply e-mail support@kioui-apps.com.
Please Include:
Your eBay User Id
Which application you are subscribed to
Any Item ID numbers that pertain to concern
Any screenshots
Steps to replicate your concern
Our support hours are between 9:00 a.m. and 5:00 p.m. Central Time.
We take your support concerns seriously and any information that can help us improve our applications is much appreciated. Or send us an e-mail just to say how much you like our applications!
To get updates about our company you can visit our website: http://www.kioui-apps.com. Follow us on http://facebook.kioui-apps.com, http://twitter.kioui-apps.com, or http://pinterest.kioui-apps.com.