Ki Bay Social
By KiOui llc
(released May 22, 2012)
The Best eBay to Facebook App you will ever need. Only $3.99 per month
Categories: Listing, Marketing & merchandising
If you are subscribed or want to subscribe to this application please
click here
for details.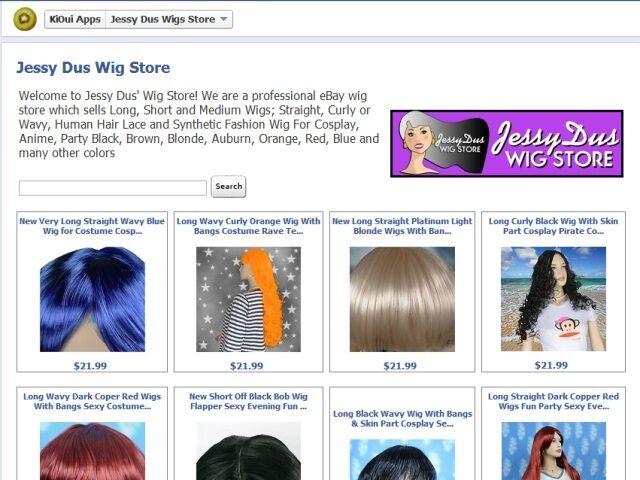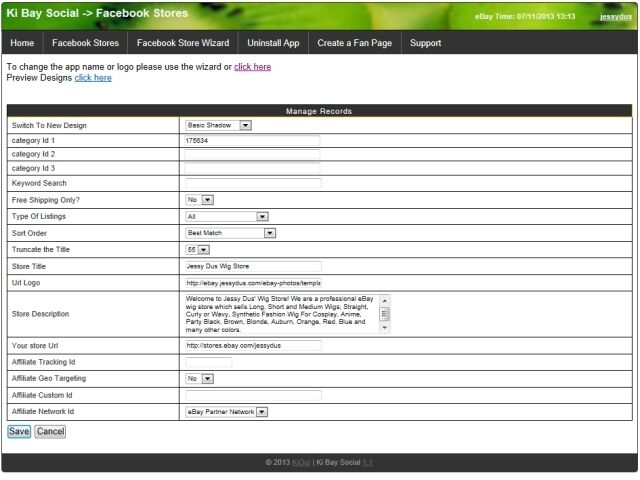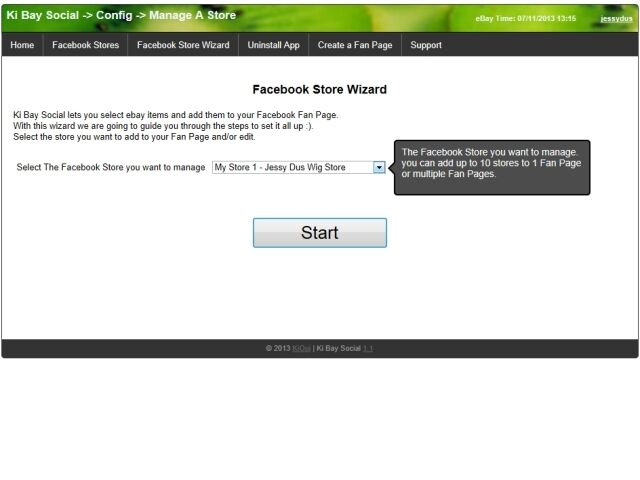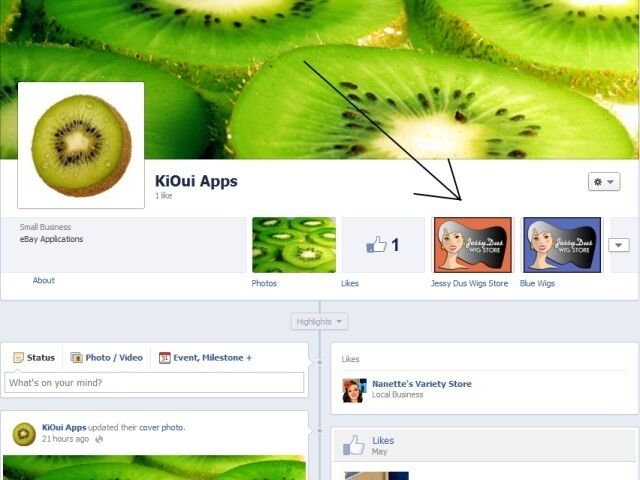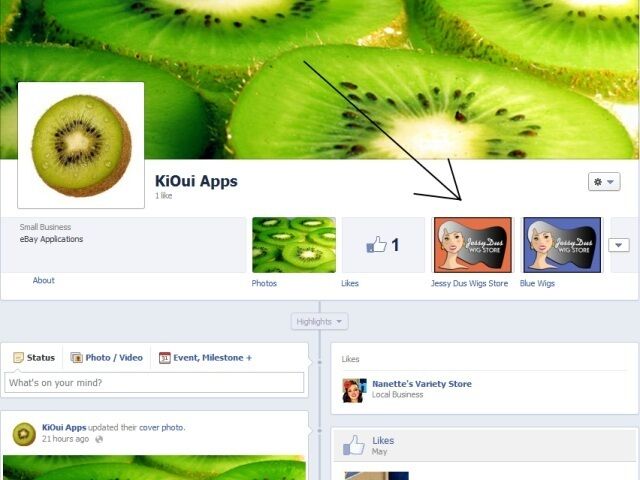 Key features
Facebook Social Store on Steroids
10 Facebook tabs/apps/stores.
Full customization category, keyword, items type, ...
Full HTML custom header option.
Custom Facebook tab name and logo.
100% Timeline compliant.
Highly configurable.
Try it free for 7 days!
Developlers:
Description
Ki Bay Social is your social store on steroids. Ebay sellers with Facebook (FB) Fan Pages look no further for an easy way to integrate and advertise ebay store items with FB. Ki Bay Social increases buyer exposure by allowing buyers to shop stores without leaving Facebook. Putting ebay items directly to Fan Pages has never been easier. Simply subscribe to the Ki Bay Social application, then follow the setup wizard. Users can add up to 10 tabs with different category I.D.'s and keyword searches to one Fan Page or multiple Fan Pages.

Additional resources
Application requirements
Supported browsers:
an modern web-browser
Supported languages:
English
Supported eBay sites:
ebay.com
Required eBay subscriptions:
None
Application support
For application tips and tricks, check out our YouTube Channel: http://youtube.kioui-apps.com.
We manage our support via a ticketing system. Simply e-mail support@kioui-apps.com.
Please Include:
Your eBay User Id
Which application you are subscribed to
Any Item ID numbers that pertain to concern
Any screenshots
Steps to replicate your concern
Our support hours are between 9:00 a.m. and 5:00 p.m. Central Time.
We take your support concerns seriously and any information that can help us improve our applications is much appreciated. Or send us an e-mail just to say how much you like our applications!
To get updates about our company you can visit our website: http://www.kioui-apps.com. Follow us on http://facebook.kioui-apps.com, http://twitter.kioui-apps.com, or http://pinterest.kioui-apps.com.